Board of Directors and Operations Leadership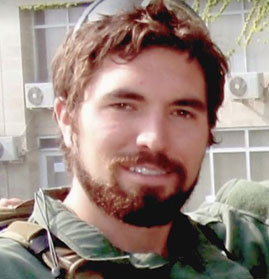 Danny D
Green Beret Daniel 'Danny' D is a Chief Warrant Officer and member of the United States Army Special Forces where he serves as an Assistant Detachment Commander. Danny is a founding partner of East Coast Tactical Medicine, and an instructor for the NAEMT Tactical Combat Casualty Care program.

Danny is a professionally seasoned operator who seeks to share tactically proven and effective lifesaving skills with domestic medical professionals, first responders and law enforcement in the face of active shooter scenarios and incidences of domestic terror. He also has a desire to improve Emergency Medical and Rescue systems in global regions of extreme need, continually seeking the opportunity to re-mission other Green Berets and talented Operators within Special Forces community for intensive humanitarian service.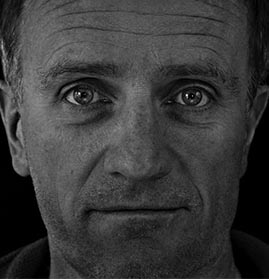 Dr. Scott Whyte
Dr. Scott Whyte is a SWAT Tactical Physician, TCCC Instructor and founding partner of East Coast Tactical Medicine, Emergency Medical Provider with Envision at Saint Mary's Hospital and Trauma Center, and Special Advisor with OPERATION ENDEAVOR.

Scott is the site coordinator and primary instructor for Tactical Combat Casualty Care (TCCC). This groundbreaking course will train our domestic rescuers for the evolving and highly variable world of domestic conflict and sectarian violence with injuries incurred by IEDs and bullet wounds commonly seen by warfighters in battlefield scenarios.

Scott is a quiet patriot who desires to train his fellow medical professionals and First Responders how to save lives in the most severe scenarios of active shooter situations and terror.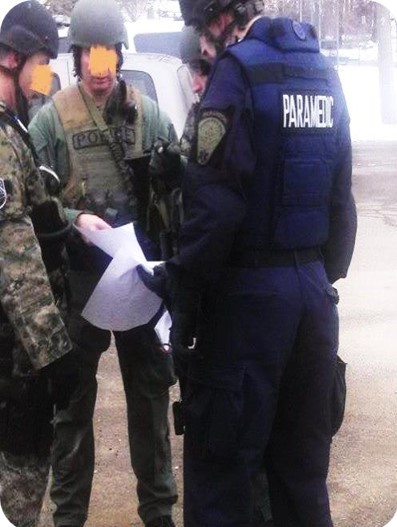 Stuart D. Hirsch
President and Chair of the Board
Stuart Douglas Hirsch serves as the President and Chair of the Board of OPERATION ENDEAVOR. A visionary for global service and development, Stuart is committed to enacting sustainable improvement in areas of great need. He has participated in intensive mission operations and assessed critical global needs in the Caribbean countries of Haiti and the Dominican Republic, Central America, and in the Middle East in Northern Iraq.

Stuart was previously the Director of Operations for Emergency Services at Saint Mary's Trauma Center in Waterbury, Connecticut. Projects included promoting trauma system development and successfully endeavoring to secure a hospital-based helicopter medevac base to serve the western Catskill region of upstate New York, improving survivability for the traumatically injured and critically ill.

Stuart is an aviator with commercial single engine and multi-engine ratings, and an instructor/instrument instructor pilot with over 20 years of flight experience. He has flown missions in support of special humanitarian operations and disaster response. He has over 20 years of experience in Emergency Medical Services, Trauma, Helicopter Airborne Rescue and Medevac Operations and Fixed Wing Medevac operations, as well as service with the U.S. Government. He is a Firefighter and Rescue SCUBA Diver.

He is the President and CEO of BLACKRAVEN XPEDITIONARY, Inc. www.BlackravenX.com - a corporation devoted to intensive aeronautical training, and other special services in support of global mission operations development.

A graduate of Binghamton University, he is the 2015 recipient of the Edward Weisband Distinguished Alumnus Award for exemplifying the highest standards of service and deepest dedication to the sustenance of the common good. He is also the 2016 recipient of the Eileen Haworth Weil Award for Emergency Medical development in the support of human rights globally.

He resides in the Delaware River Valley region near the western Catskill Mountain range in upstate New York with his family and community and enjoys open water endurance swimming, and alpine skiing.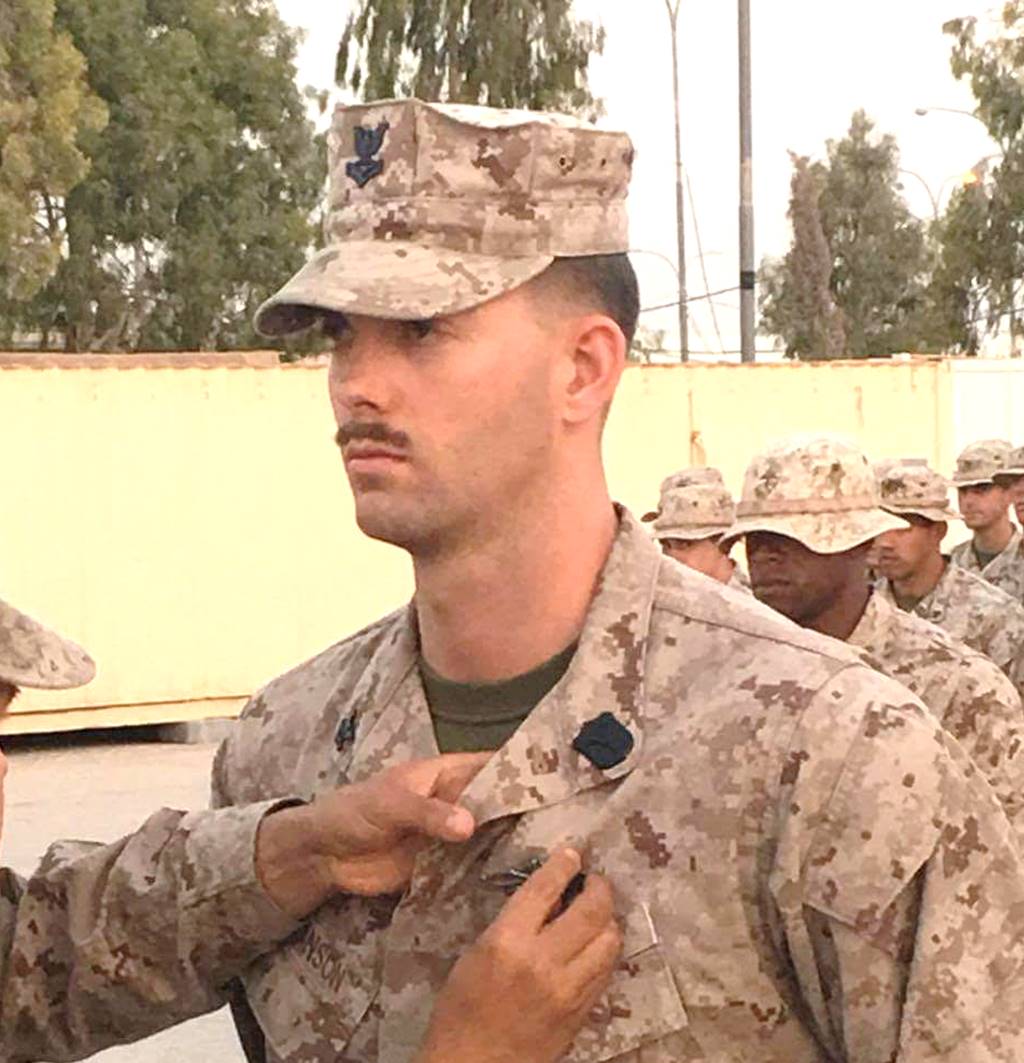 Lawrence Smira
Lawrence Smira graduated high school in June 2007 and 2 weeks later was in Navy boot camp. He became a Navy Hospital Corpsman and went on to Field Medical Training Battalion where he learned tactical field medicine. He was attached with 2nd Marine Division and earned the title "Doc". Lawrence soon deployed to Helmand Province, Afghanistan where he treated wounded Americans and foreign nationals. He was home state side for five months before being redeployed to Helmand Province for the land and air assault on the town of Marjah. Lawrence was wounded by an enemy IED and also friendly unexploded ordinance.

After hanging up his helmet and rifle, Lawrence went to college in Washington, D.C. where he attended The George Washington University. Throughout his time in Washington, Lawrence worked for Service Disabled Veteran Owned Small Business (SDVOSB) helping disabled veterans transition into the civilian workforce. He also worked on Capitol Hill for a Moderate Republican 501c4, Political Action Committee, and Super Political Action Committee. Lawrence then worked for a private defense group transitioning technology out of Silicon Valley and directly into the Pentagons lap.

Lawrence now lives in Cornwall, Connecticut and works with Stu Hirsch and East Coast Tactical Medicine teaching TCCC courses at St Mary's Hospital. He is a volunteer EMT in Coventry, CT and in Cornwall, CT.
Evanna Burgwardt, BSN, RN, CCRN, CEN, TCRN
Evanna graduated from the Goodwin College Nursing Program in 2013. Immediately after graduation she started as an Emergency Department Registered Nurse at Saint Mary's Hospital and Trauma Center where she continues to work today. Since graduation she has gone on to earn her Bachelor's of Science in Nursing.
Evanna has experience in the Emergency Department (ER), Intensive Care Unit (ICU), and Cardiothoracic Critical Care Unit (CICU). She is a Certified Critical Care Registered Nurse (CCRN), Certified Emergency Nurse (CEN), and Trauma Certified registered Nurse (TCRN).
Evanna was recognized by the Town of Rocky Hill Mayor's Office and the Town of Rocky Hill Police Department for actions taken to save a life while off duty. She was awarded the Good Samaritan Award and Life Saving Award in 2016.
Evanna started as one of ECTM's first TCCC students and continued on to become a Lead Instructor. She has seen first hand how taking action can make a difference and hopes that with the knowledge she shares, future providers will do the same.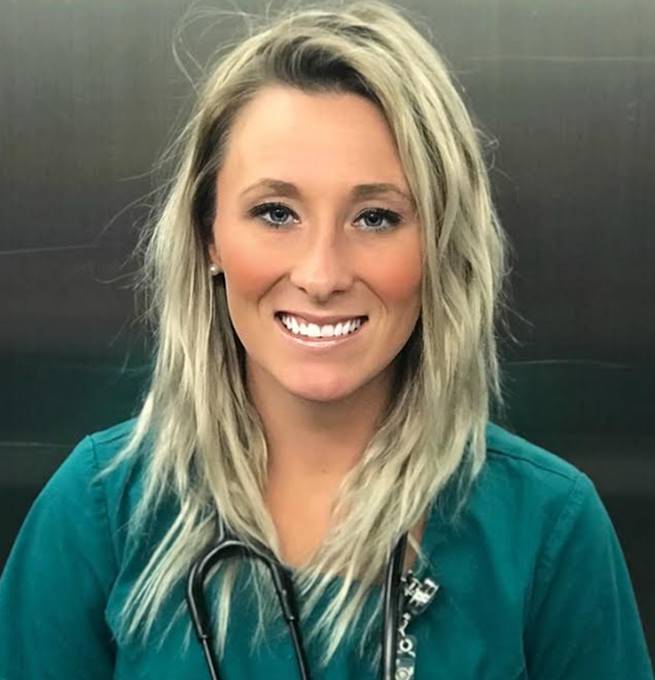 Kelly Toth, MSN, APRN
Kelly graduated with her bachelor's of Science in Nursing from Quinnipiac University in 2006. She immediately began her career as an Emergency Room nurse at MidState Medical Center in Meriden, CT. There she functioned as a staff nurse often in the charge or triage role for three years.
In 2009, Kelly transitioned from the Emergency Department (ED) to Stroke Program Coordinator. During this time she continued working as a per diem ED nurse at The Hospital of Central Connecticut as well as starting graduate school.
In the Spring of 2013, Kelly graduated from Quinnipiac University with her Master's of Science in Nursing. She became a board certified Family Nurse Practitioner in June of 2013. Her Advanced Practicing Registered Nurse (APRN) career began in general surgery while doing per diem work in outpatient neurology. However, emergency medicine was in her blood and she found herself back in that realm by Fall of 2013 at Saint Mary's Emergency Department in Waterbury, CT where she remains today.
While she continues her per diem work in outpatient neurology, her true passion is that of emergency medicine. She has advanced her skill set and thrives in the organized chaos of an inner city ED. She currently maintains her board certification as well as Basic Life Support (BLS), Advanced Critical Life Support (ACLS), Advanced Trauma Life Support (ATLS), and TCCC Provider certifications. Kelly felt so passionate about the importance of the TCCC Course content that she has since obtained her Instructor certification and is currently a lead Instructor with East Coast Tactical Medicine.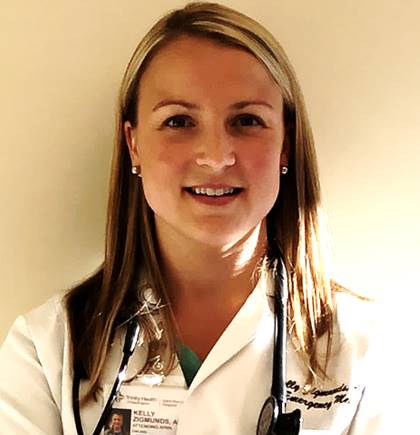 John Reed
John Reed completed the paramedic program at UConn Farmington in 1992, beginnning his career at Danbury Hospital EMS in 1993. In 1997 he became a supervisor overseeing daily operations. In the years following, Reed attended the National Fire Academy, taking classes in EMS Management and Special Operations, among others. In 2006 Reed completed training to become a tactical paramedic, and the member of a local ESU Team soon thereafter. In 2010 he was placed in charge of the TEMS element.
He became a TCCC Instructor in 2017, and has been a member of the East Coast Tactical Medicine Team ever since. Reed has extensive experience with the RTF and was involved in a major Active Shooter event in 2012. What he experienced during that incident and what he learned afterward is what drove him toward becoming an educator. John is dedicated in his goal to educate as many people as possible in Active Shooter Response and Preparedness.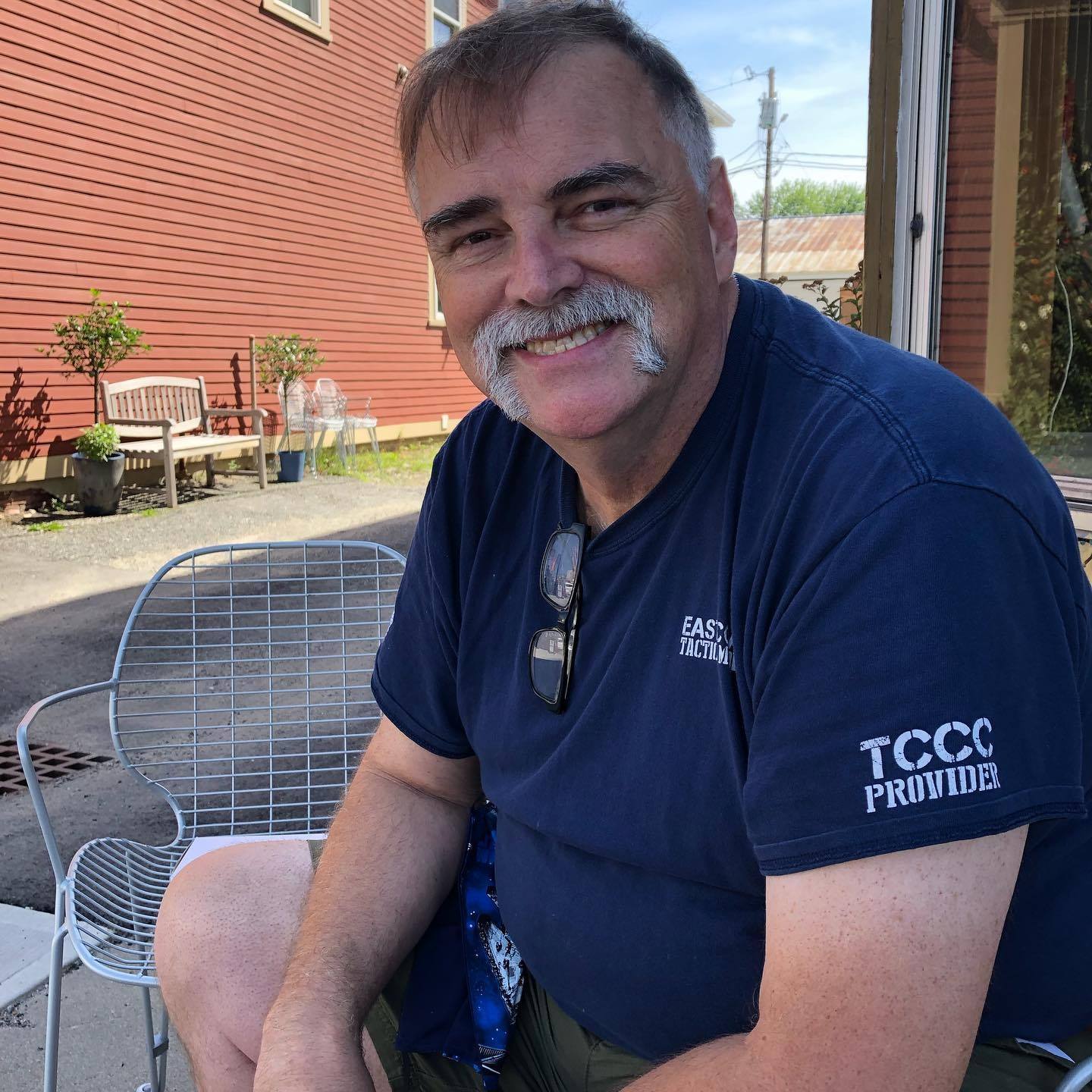 James Branson
James Branson is our hybrid instructor working as a firefighter, paramedic and Navy corpsman. James started his career as a volunteer in his hometown of Brookfield, CT where his passion for emergency service started. James completed his EMT training at age 18 and immediately sought more experience and began working for Campion Ambulance Service while he was home in Connecticut and for Daytona International Speedway Fire/EMS while attending college in Florida. After completing his Bachelor's Degree at Embry-Riddle Aeronautical University and the Daytona State College paramedic program in 2010 James moved home to work as a paramedic.
After working as a paramedic, James felt a strong calling to serve the military in addition to his community and enlisted in the Naval Reserve in 2011 as a Fleet Marine Force corpsman. James has spent his entire time in the Navy serving as a line corpsman in a Marine infantry company and deployed as a military advisor to Jordan in 2016. While deployed James helped develop the first tactical medics for the Royal Jordanian Marines. James conducted all his training in Jordan through an interpreter and was challenged to make TCCC as simple as possible, a skill that he brings to our program.
In addition to the Navy, James works full time as professional firefighter in Westport, CT and a per diem paramedic for New York University Langone EMS in New York City. James strives to merge his diverse background to highlight where, when and how military medicine should be employed in the civilian world.
James takes great pride in his mustache.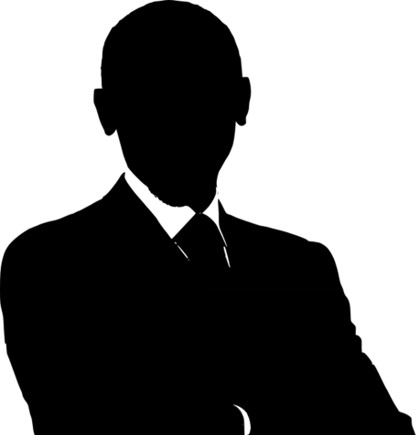 Raymond T Nobes
EMT-P, ACLS EP-I, PALS-I, BLS-I
Fire Service Instructor. CT EMS Instructor, & TCCC Instructor
Ray is aFirefighter / Paramedic with Ridgefield Fire Department.Ray graduated from Mount St Mary's University in Emmitsburg MD with a BA degree in Political Science and International Relations. Ray served in the US Army, 319th FA (ABN) 82 ID ABN, and 1/111th 28th ID (PAARNG), and 42nd AVN Bde 42nd ID (NYARNG) as a Military Intelligence officer. Upon leaving the Army, Ray became a Paramedic in 1992, he has worked in various cities around Connecticut. Raymond is a fire service instructor, completed the Rescue Technician program. Raymond has attended training at the National Fire Academy and Connecticut Fire Academy for Hazardous-Materials Operations for EMS, Special Operations, Mass Casualty Incident Management. Ray has completed training for Response to WMD Incidents / Bomb Incidents, Mass Transit Incidents. ICS/NIMS 100, 200, 300. He has organized and set up RFD Technical Rescue Team and training in technical rescue for area departments. Raymond is trained in Backcountry Search and Rescue and has taught SAR at the Connecticut Fire Academy as well as for local departments. Raymond is a Connecticut emergency medical services instructor and conducts training drills, and educational programs for area emergency medical services.
Raymond is a member of the Ridgefield Fire Department Rescue Task Force(RTF), and has been a driving force in its inception, equipment, training and organization. Ray brings 30 years of experience to ECTM and a driving passion for TCCC/TECC/BCON.